Jinghang Electric Sightseeing Vehicle is a well-known brand of electric sightseeing bus. This brand of electric vehicle is very cost-effective and is suitable for scenic spots. The functions of the vehicle are complete, which can satisfy the needs of the scenic spot for the convenience of tourists. In addition, the price of the vehicle is relatively low, which can save the investment cost of the scenic spot.Jinghang Electric Sightseeing Vehicle is an ideal choice for scenic electric vehicles, mainly due to the following reasons.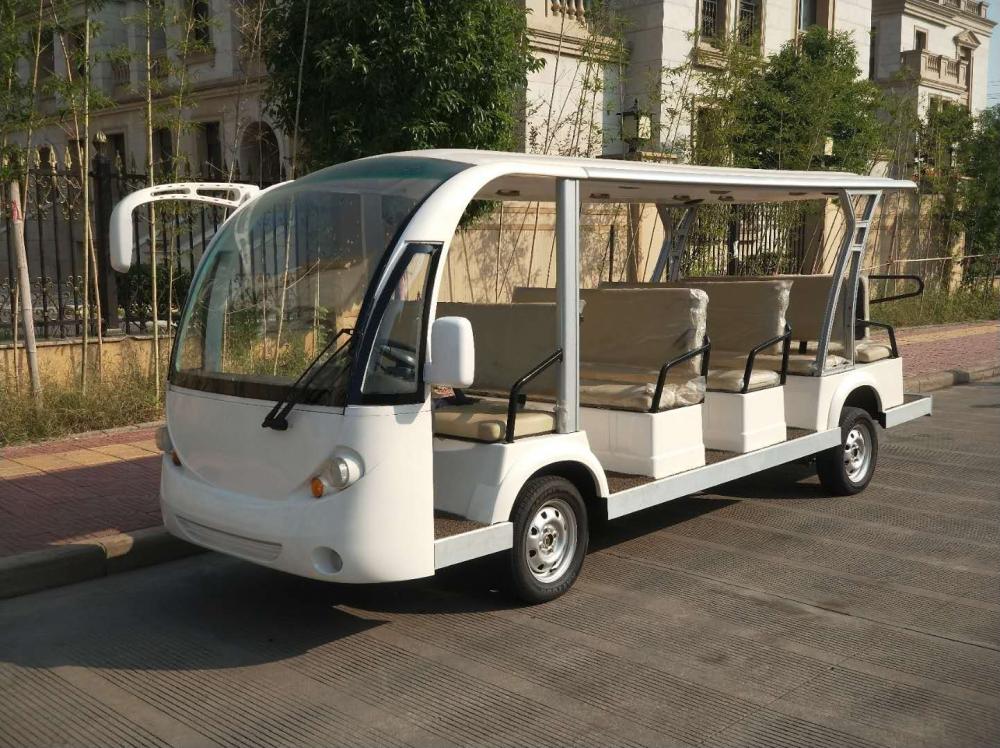 First, from the perspective of the overall design of the vehicle. The exterior design of jinghang Electric Sightseeing Vehicle adopts a sleek and advanced design concept, and fully considers the overall appearance of the vehicle while focusing on the integration of natural design elements. The body is made of aluminum alloy material with a metallic sensation. This material is light in weight, reduces the load on the vehicle, and has strong impact resistance and can provide a good ride experience for passengers. At the same time jinghang electric Sightseeing Car in the overall design of the use of European-style design elements, appears more high-end and atmosphere, similar to the appearance of vehicles and business cars, ride such a sightseeing car has a grade, very comfortable.
Second, from the perspective of the technical level of the vehicle. jinghang electric sightseeing car is far ahead in the production technology, with advanced electric vehicle production technology in the industry. Many people think that the electric sightseeing car is a battery plus a shell, is an upgraded version of the old car, in fact, is not the case. The design of the jinghang Electric Sightseeing Vehicle Power System adopts an AC generator plus a supercharged lithium battery, which can provide the vehicle with better endurance and stability. There is also a good performance in deceleration and anti-seismic performance, and encountering rugged roads can ensure the smooth passage of vehicles and bring a good ride experience for passengers.
Third, from the perspective of the configuration of the vehicle. Jinghang electric sightseeing car configuration is very good, the car seat with leather, ride comfort is good, so that passengers can not only enjoy the beautiful scenery, but also comfortable experience of the surrounding landscape. Jinghang Electric Sightseeing Vehicle is a vehicle that is equipped with various functions in the same type of tourist vehicle and adds more attraction to the scenic area.