It was a metamorphosis: it took 30 years to go from the rear drive system to the all-wheel-drive system.Electric
Golf Cart
from the original golf course dedicated vehicles, developed to today in real estate, tourist attractions, parks, large amusement parks, resorts, villas, airports, docks and other scenes used.
The slope of the golf course is not big, the load is not heavy (usually 2 people seat), there is no too much requirement for the power of the vehicle.With the constant change of the use scene, the slope is steeper, the slope is longer, and the road is bumpy and unequal.The number of people carrying the load also keeps increasing, from the original 2 seats to the current 6 seats, 8 seats and 10 seats.The constant changes in the use of the field and the weight of the load make it necessary to reform the power of the golf cart.From the original rear-wheel drive mode has been unable to meet the current use of the situation.
Yongkang Jinghang sightseeing vehicle Co., LTD., due to the situation, is facing the difficulties head-on.After 5 years of research and development by the product development Department of the company, the all-time four-wheel drive power system was successfully developed at the beginning of 2020.Without changing the original motor power, the four-wheel drive electric golf cart can better solve the climbing and load bottleneck of the use scene.Thus the electric golf cart produced a qualitative change.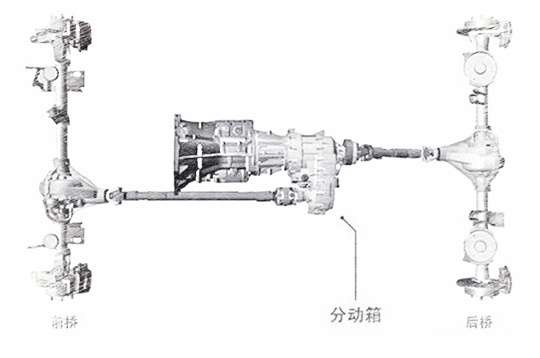 Working principle of the four-wheel drive power system: Eliminate the speed difference between front and rear axle through the action of the central differential, so that four-wheel drive can be guaranteed at any time.
Yongkang Jinghang Sightseeing Vehicle Co., Ltd.
Business Type:Manufacturer , Agent
Product Range:Go Karts , Golf Carts , Golf Carts
Products/Service:Electric Golf Carts , Gas Golf Carts , Sightseeing Car , Classic Car , Hunting Buggy , Utility Vehicle
Certificate:CE , GB , ISO9001
Company Address:No. 27, Mingyuan South Road, Economic Development Zone, Yongkang, Zhejiang, CN, Jinhua, Zhejiang, China


Previous: With the development of tourism, electric sightseeing vehicles will become the mainstream.
Next: Electric sightseeing car battery maintenance will learn six